I've worn watches since I was a kid. I used to have uber cheap watches initially. Then I got introduced to 10 dollar watches, and then spent a long time with by 30 dollar Fastrack watch. I wore very minimal looking watches. No, I'm not talking Bauhaus design. Watches have been a good conversation piece. I used to get compliments on the choice of my watches.
When my 30$ watch got its coating off of its brass case, and I realised that I need a stainless steel watch, I started looking for nice looking and quality watches under 200$. I started getting introduced to Seikos and Tissots. It didn't limit to that, I started watching videos of all the high horology watches. I liked the idea of not having to change the battery, but because I was not sure if I would be able to handle an automatic and live with it, I just wanted to get the cheapest good looking watch from Seiko. So I ended up with SNKA05K1. And guess what? When I recieved it, I fell in love. I could see the imperfections, but being able to see the movement and the balance spring unwinding was beautiful moment regardless of how industrial Seiko's 7S26 looked. The dial it has and how it plays with light is just that watch punching way above its price bracket. That was the moment when I decided that I'm gonna start saving about 80$ a month for my next watch, and whenever I'll find a new piece that is in the budget of that fund, I'll get it.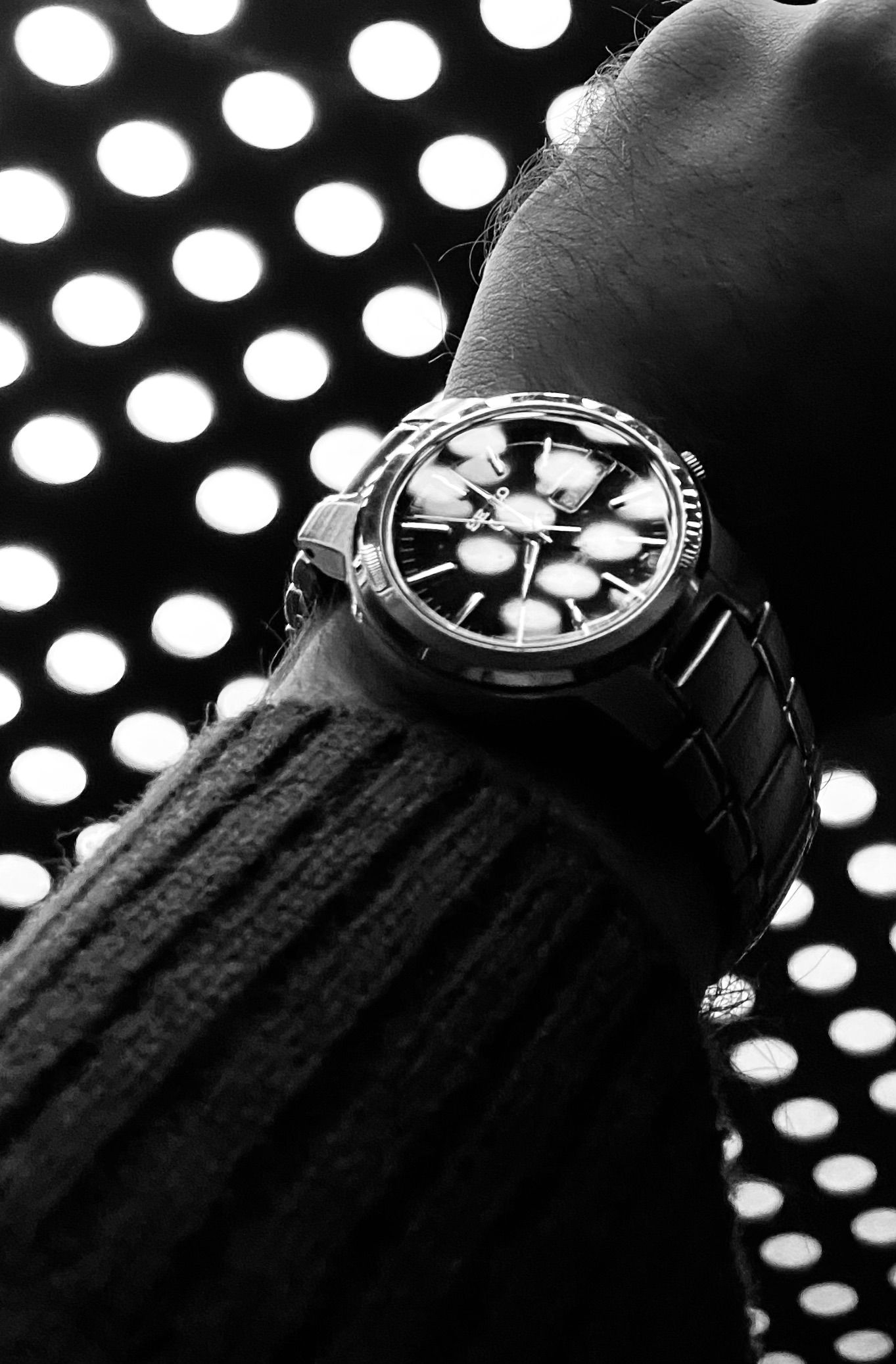 That Seiko has gone with to every place, with every human I went out with. It has been part of evey convestaion of mine. Every nicks and scratches remind me of some memory or the other.
Oris Big Crown Pointer Date 80th anniversary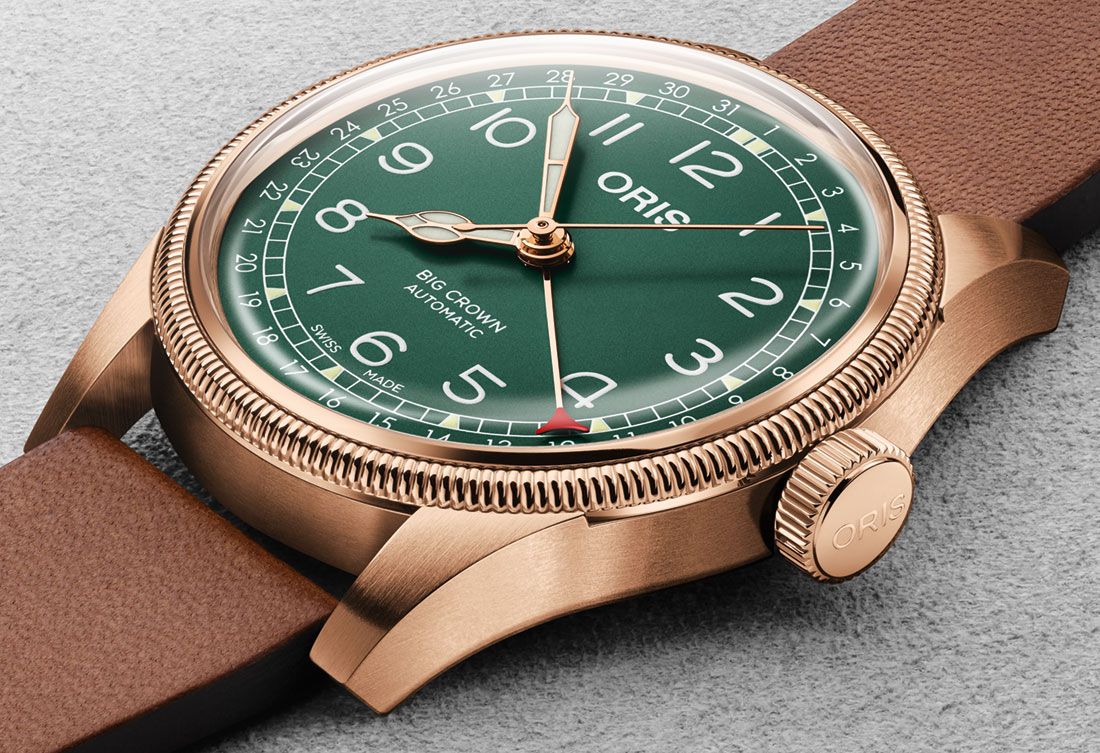 After about one year of owning that Seiko, I saw the photos of that beautiful 80th anniversary edition of Oris Big Crown Pointer Date in bronze case and green dial. That looked absolutely immaculate. No, it wasn't the first luxury Swiss watch I saw, I had already seen watches much more expensive. But the combination of coin edged bezel with cathedral hands and most importantly the pointer date functionality, it became the watch that I wanted next. By 2020 I had enough funds to get that watch, but pandemic happened, and during lockdown I stopped wearing watch. I didn't feel the need at all.
After about 8 months, yeap I started going out after 8 months of first lockdown, I started learning how to play golf. And boy, when I saw my Seiko in the bright sunlight after so long, with the gorgeous blue sunburst dial, I fell in love with it even deeper. I didn't care about getting another watch. But after few months. I started realising the shortcomings of this watch. Primary one is bracelet, it has integrated one, and that too not with solid links.
And I had already started falling in love with the romantic idea of having a timepiece which can survive with you gathering the scars and telling a story about you, like a tiny little encrypted journal of your life that only you can decrypt.
When my birthday came in 2021, I went to Seiko store and saw their alpinist reissues, which also had cathedral hands, looked fabulous, and costed one third the price of Oris, I was about to make an impulse purchase, but I stopped because of two reasons. One being the thickness of Seiko alpinist and second being that I was settling for something which in my mind felt like a homage of my actual desire.
So, just because I wanted absolute value for my money, I started cheating. I started looking for all the watches in its price range and a bracked above. After looking at 200+ watches and the 80th anniversary edition Oris, which I didn't quite like on the wrist, I got introduced to same Oris Big Crown Pointer Date but in oxblood dial and steel case. Oh Boy! That was it. I just had to get it. I went for a Goa trip with my Seiko, and as soon as I arrived, I called the AD to reserve it, and picked up the next day to mark my 25th year of life, and for achieving my financial goal which I would like to keep private for now.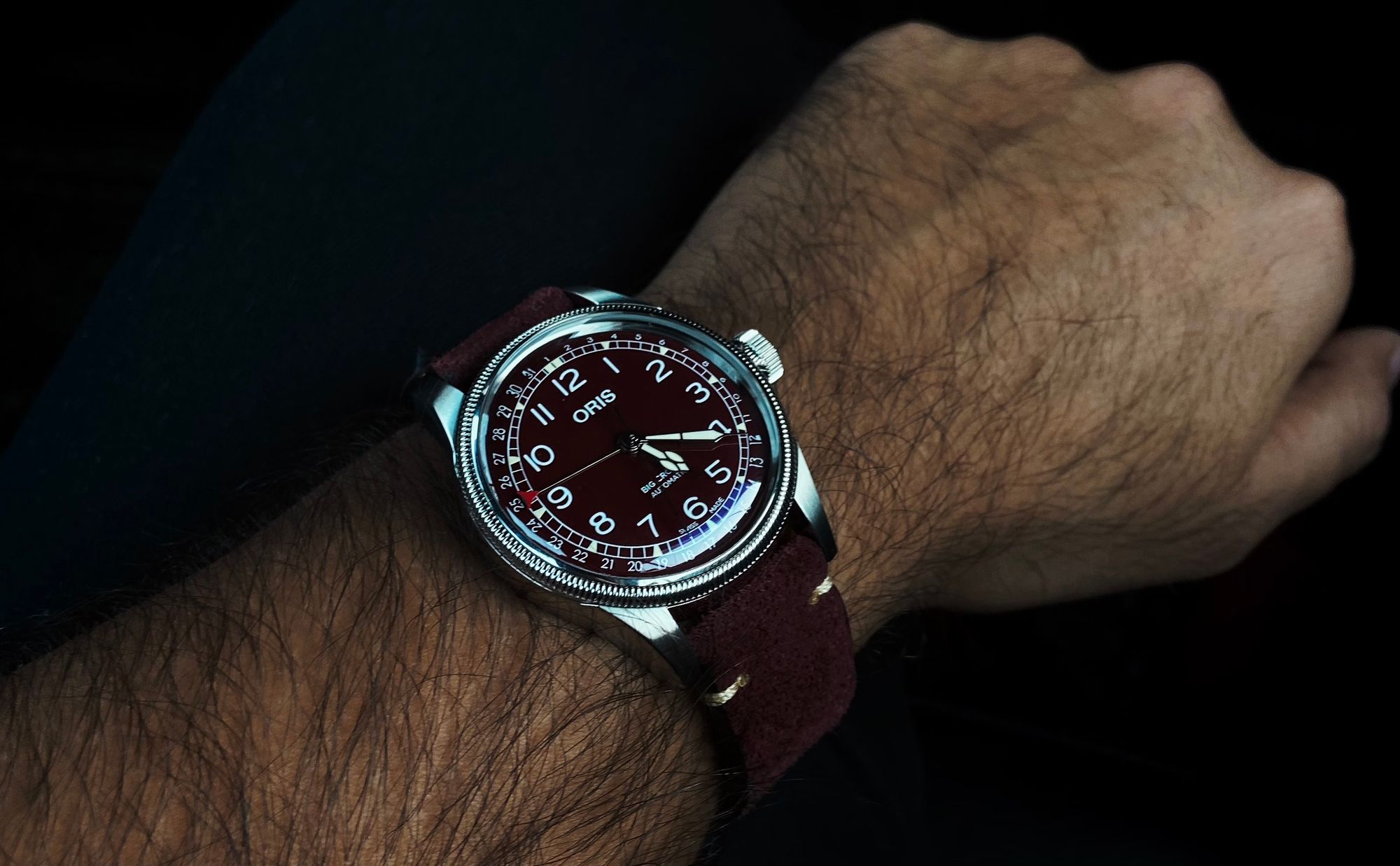 I'm still honeymooning with this watch. But looking forward to engraving new memories of next phase of my life.
That's it for this blog post and if you feel that you've something to add to this or you have a different perspective then share it and discuss it on r/StoicHuman or go to the Reddit discussion post for this blog post linked down below.
That's it for this blog post and if you feel that you've something to add to this or you have a different perspective then share it and discuss it on r/StoicHuman or go to the Reddit discussion post for this blog post linked down below.
Stay healthy, Stay safe!
Journaling is your superpower. It's Free!
Follow our weekly podcast on Spotify called "Stoic Human Podcast". Also available on other platforms like Apple Podcast, Google Podcast, Overcast, and more. Just search "Stoic Human Podcast".