On 29th November 2020, I started to learn cooking from youtube videos. "I'll pick up a recipe, and will try to cook it and improve it over day" is what I thought and followed for the next month. I learnt a lot of savoury dishes like chicken tikka masala, asian stir fry, carbonara, home made pizza and more. I was nailing it. But most of those dishes that I cooked required less than an hour of cooking. Home made pizza takes a long preparation time but once you have the final dough, it doesn't take much time to prepare a sauce, and toppings.
Then I read about this dish called "Baklava" which is a turkish sweet dish which has many layers(25+) of phyllo dough separated by butter and only a few of them(2-3) separated by ground pistachios. Phyllo dough is tissue paper thin dough made of all-purpose flour. Once you bake those layers, a cold, sweet and aromatic syrup made up of sugar, honey, cinnamon, cloves, lemon, and few other aromatics that you might want to add, is poured on hot baked baklava. Now, you just let baklava soak all that syrup for 6 hours at least.
That sounds delicious but does it teach anything?
So, I tried to bake baklava in December for the first time. In Delhi, I couldn't find phyllo dough sheets, so, I made them on my own. Rolling 20+ tissue paper thin sheets takes quite a lot of time. And I did end up with really nice phyllo dough. Then I baked baklava and made the syrup which was so aromatic. But then I ruined it all.
Once you pour the syrup, you just have to let it rest for 6+ hours, but after 1 hour of pouring the syrup, I thought, it seemed that baklava had soaked it well enough and I thought, "Now, that I have more syrup, I should pour more". Well, baklava before that hade all those separated thin, crispy layers and now it looked like a soggy mess.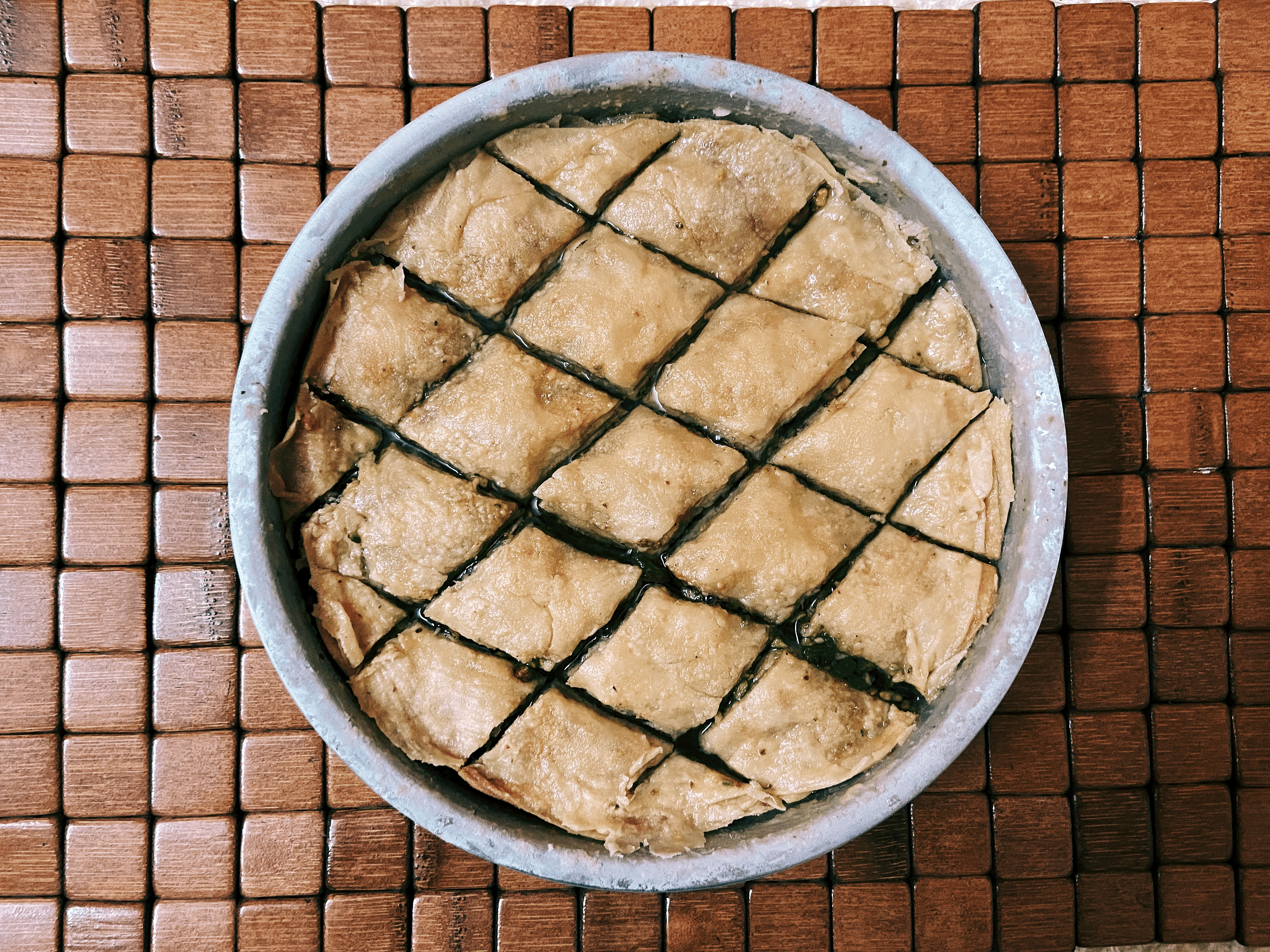 I panicked, I searched on google, I searched on reddit, and I asked question in forums. "How to save a soggy baklava?","Can I re-bake it in the oven?" were some of the questions that asked. HOURS of active effort and not just the preparation time was going out of the window becuase of one mistake. I slept hoping that it'll be crispy by morning if I let it soak for enough time, but it didn't help. Saving that soggy baklava was impossible.
But then in January, yes a whole month later because I just wasn't ready put that much effort, I tried to bake baklava again, and absolutely avoided that mistake this time, and voila!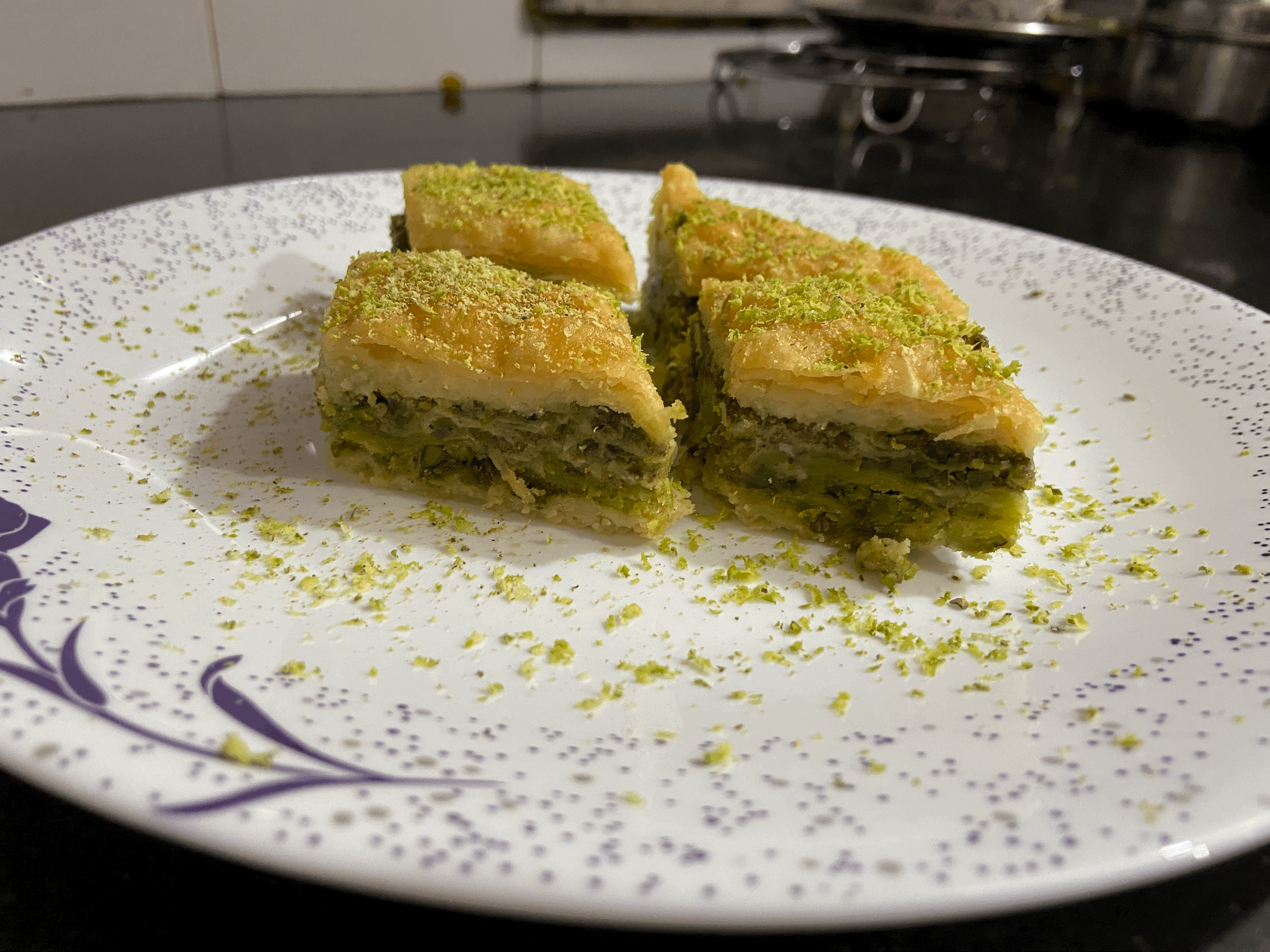 Sometimes you just have to let go
A lot of times we invest so much of our time in trying to save ruined relationships, which even though once were absolutely beautiful, but some actions do so much of damage to them, that only thing you can do is to let go of it. Accept that you enjoyed it some day, but now it's time to leave. It'll be hard because of all the time that you've invested but, you just cannot save it or get it back to previous situation. You might make it work, lower your bar, just like I did while eating that soggy baklava, or you can stop wasting your time and energy on an unredeemable relationship and bake a new baklava. It might not be perfect, you might have less sugar in syrup this time, or some other imperfection, but it most definitely will not have is sogginess of the first baklava which makes every other layer mushy.
That's it for this blog post and if you feel that you've something to add to this or you have a different perspective then share it and discuss it on r/StoicHuman or go to the Reddit discussion post for this blog post linked down below.
Stay healthy, Stay safe!
---
Journaling is your superpower. It's Free!
Follow our weekly podcast on Spotify called "Stoic Human Podcast". Also available on other platforms like Apple Podcast, Google Podcast, Overcast, and more. Just search "Stoic Human Podcast".